Bal Spring Break
Balboa weekend with accommodation in a 4-star sea front hotel, plus international teachers
Friday 01 March 2024 - Sunday 03 March 2024
Dance Camp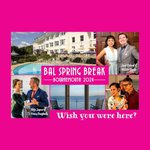 Dance Styles: Balboa
Price: £310 for the whole weekend incl dinner B&B
Time: 2pm Friday, until about 6pm Sunday
Ticket Options: Ticket only (prebooking essential)
We would love you to join us for a weekend of world class Balboa tuition with hugely popular teachers... plus comfy accommodation, great food... plus eating, sleeping, classes and dances all under one roof in a wonderful sea front hotel in Bournemouth.
* 8 hours of workshops with top international teachers
* 3 dances including the Sunday afternoon tea dance
* Sea front hotel in Bournemouth with fabulous views
* Everything under one roof
* Superb dance floor spaces
Inspirational classes from the world's finest Balboa teachers:
Zack Richard (Canada) & Natalia Rueda (Canada/Netherlands),
Nejc Zupan (Slovenia) & Fancy Dougherty (France),
Albert Ferran & Neus Castells (Spain)
Relax as you catch up with friends with a glass of your favourite tipple...
This is the life… Wish you were here?
For more information please see spring.balbreak.co.uk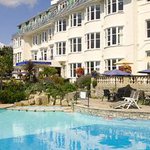 Marsham Court Hotel
Edging the beautiful Dorset coastline and sparkling sea, the Marsham Court Hotel is a relaxing full-service hotel in Bournemouth.
A refreshing blend of contemporary design and friendly seaside ambiance, our hotel offers a welcoming retreat for groups and family holidays. Experience a haven of hospitality with impeccable service and stunning views across Bournemouth Bay.
Address:
3 Russell Cotes Road Bournemouth Dorset BH1 3AB
Show on Google Maps
Dance information provided by www.AreYouDancing.com