Balboa Practice Night - all levels
Balboa Practice Night/Dance for all levels with extra help/tuition available
Friday 16 March 2018
Practice Night In Past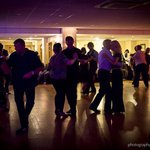 Dance Styles: Balboa
Price: £4
Time: 8:00 - 11:00
Ticket Options: Pay on door
All levels of Balboa dancers welcome
Please join us too to dance/practice Sh@g, Lindy, etc
- Dance to great swing music (please request or bring your own favourites too)
- Fabulous dance floor
- Easy parking on site
- Catch up with friends
- Practice with fellow dancers
- Experienced dancers available for extra help/tuition
- Vintage and modern dance clips for added inspiration!
Swing music played all evening, so you are welcome to come along and just freestyle dance. Plus you can practice what you have learned, as well as spend time socialising and chatting to friends.
Experienced Balboa dancers are on hand to answer your questions, or help with some individual coaching. We can also take small groups who would like to go over a particular move or aspect of Balboa. There is no extra charge for this.
For beginners, if you are not yet confident social dancing Balboa, this is the perfect place to have a go in a relaxed and friendly atmosphere. Experienced dancers and teachers will help build your confidence, and sort out anything you are not sure about.
For more experienced dancers we provide a wide range of music for you to practice new moves, as well as technique, style and musicality.
Free tea, coffee and biscuits available, plus Julie usually brings her honesty bar too
For more information please call Martyn (07775 667151) or Anna and Tony (01242 870298)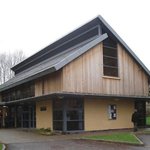 Gambier Parry Hall
Lovely wooden dance floor
Parking on site
Exit the M5 at junction 11 if travelling from the North, or 11A if travelling from the South.
Head towards Gloucester.
Follow the A40, Gloucester Northern Bypass, towards Ross on Wye.
Go straight on at the Longford roundabout.
Then straight on at the Over roundabout.
You will now be on the new dual carriageway part of the A40. Take the right hand turning towards Newent (B4215) - this will be about half a mile after you have passed the traffic light controlled turning for the Dog at Over Pub and Over Farm market on the right. The Highnam turning is also controlled by traffic lights.
The Highnam Parish halls (Gambier Parry and Parish Rooms) are about a quarter of a mile along the road on the left.
Address:
Highnam Parish Halls, Newent Road Highnam, Gloucester Gloucestershire GL2 8DF
Show on Google Maps
Dance information provided by www.AreYouDancing.com